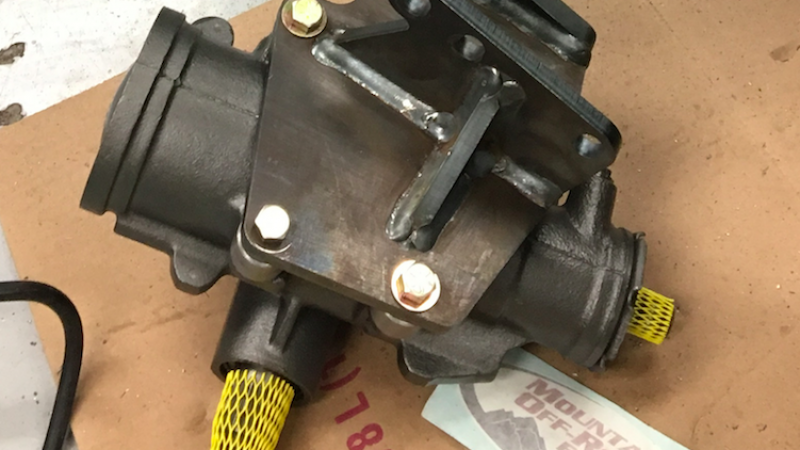 Installing the M.O.R.E (Instagram Account) heavy duty steering box mount
Read more about 'Installing the Steering Box Mount'...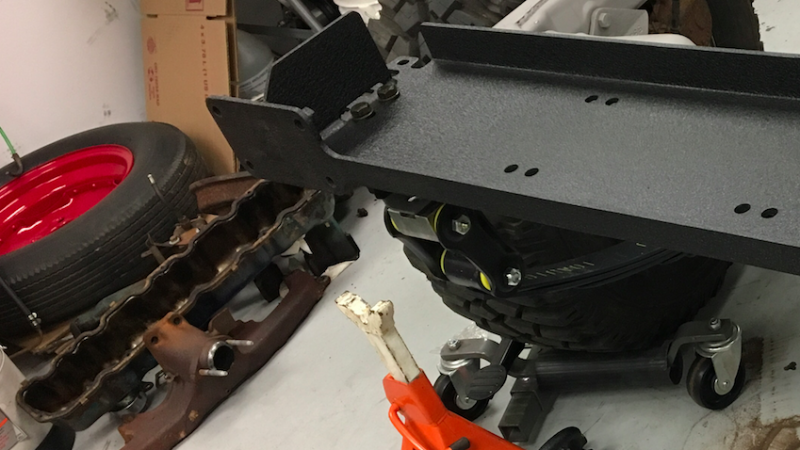 Fitting the front & rear bumpers.  Only required a little bit of modification to fit the new spring hangers.  All holes drilled and bumpers are mounted and mocked up in the correct position.  As the bumpers come from OMIX-ADA they are a direct bolt on for a most applications.  Because we have larger spring hangers we needed to clearance a bit.  And we got to use our favorite spark creator and grind away as needed.  Of course the bare metal will be prepped and coated with out 3 step system so it'll be well protected.    Definitely going to make this CJ look tough!!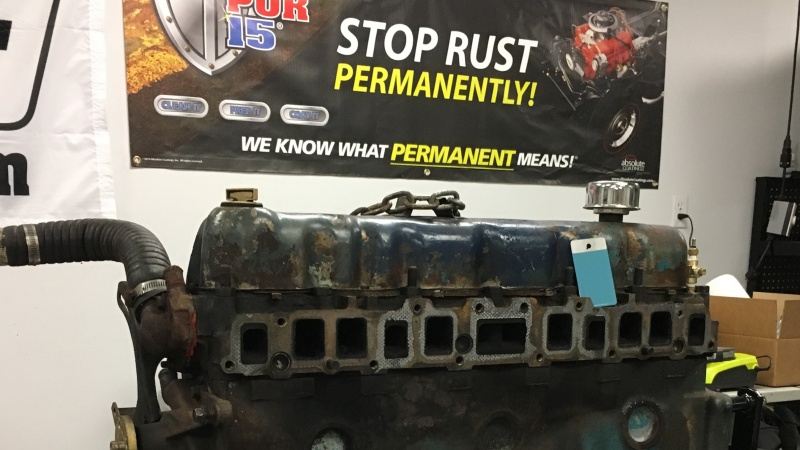 After the engine and transmission were removed from the frame the engine was bolted to a stand and the disassembly began. First the head was removed then the engine was spun over to remove the crankshaft, pistons and rods. Now it's down to a bare block and it's off to the engine shop to be cleaned and checked out.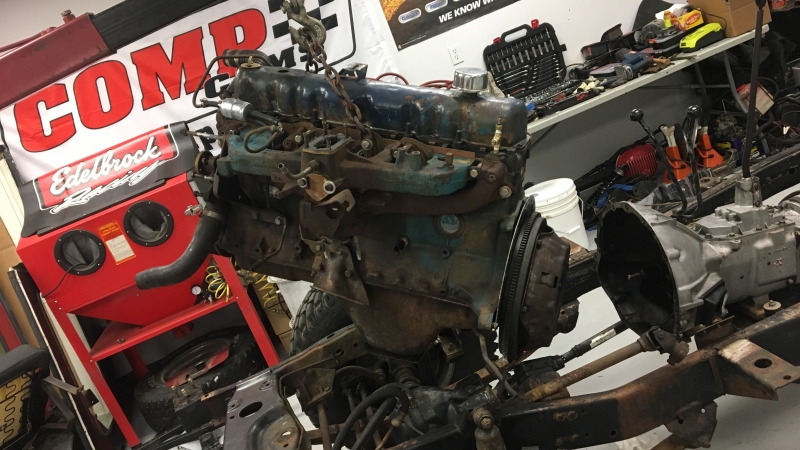 Hoisting the engine and transmission out. Working to get to a bare frame for blasting.