Interco TrXus M/T Tire – Snow Review
Interco TrXus MT Tire – Snow Review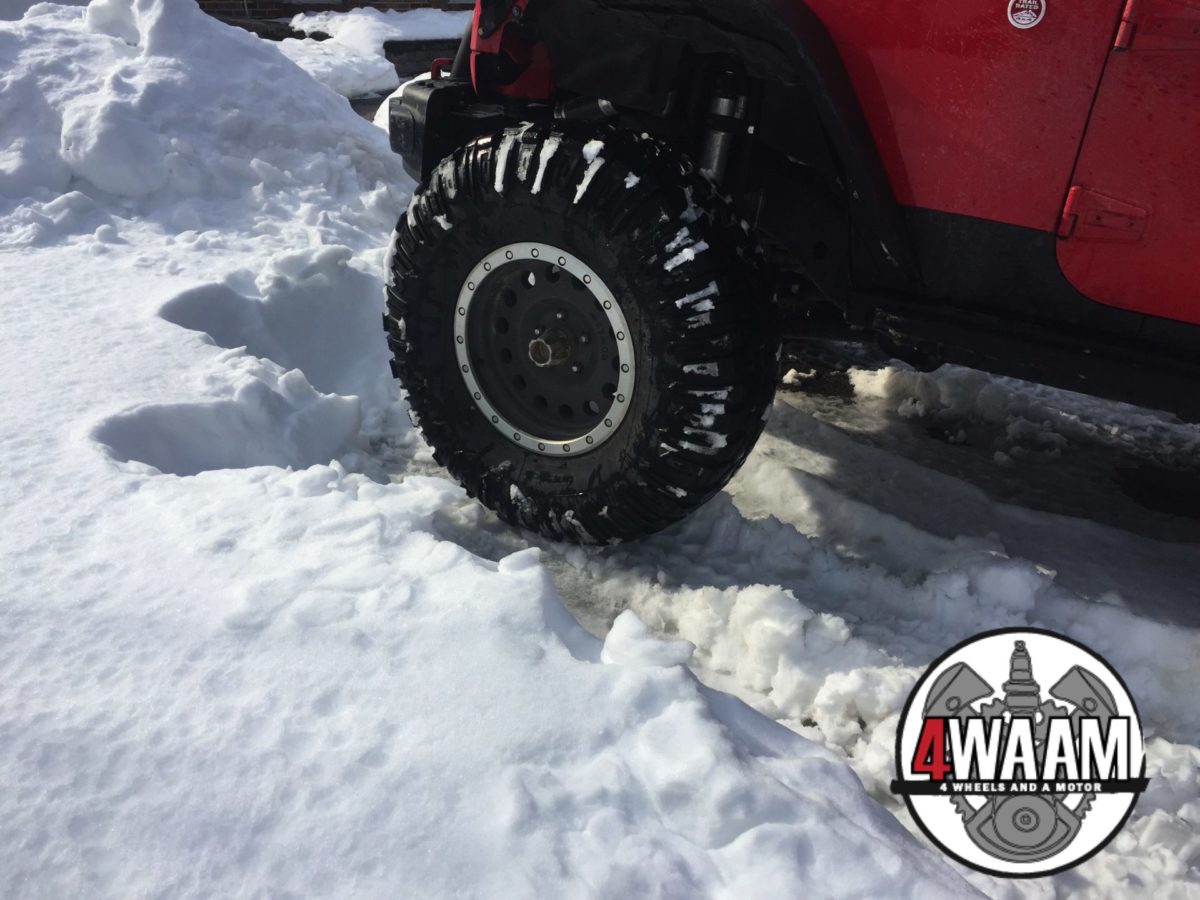 By William Connor of 4wheelsandamotor.com

Snowpocalypse, snowmaggedon, crap ton of snow, whatever you want to call it the Mid Atlantic was hit with a bunch of snow that most locations are incapable of dealing with. Cue gleeful 4-wheel drive vehicle owners who get to show off their traction skills and post millions of snow mound crawling pictures to Facebook. Something we are guilty of ourselves, in the name of tire testing of course!

We had ideas of going out on day one into the teeth of the blizzard. While this makes for great photos it's not what most people are doing. Most drivers go out after the snow stops, before the plows come out, or as the roads are starting to clear but are still snow covered and slushy.

Deep snow isn't all about your tires, it comes down to some luck, ground clearance, and then tires. No matter how good your tires are, if your axle and tie rod are pushing snow eventually you will stop.

We drove through 2 feet of snow without stopping, it was wet, slushy, and the top was a fresh powder. When you can power through that you know your tires are spot on. We also unstuck ourselves from the driveway with a ton less effort than expected.

Check out the video of some typical snow driving. It's not deep snow but the slush and inconsistent road surface are the conditions most likely to catch a driver not paying attention and put you in a world of hurt. That combination, along with ice in locations, are the gremlins playground.